Hungry Pigeon is the dream project of Chefs Scott Schroeder and Pat O'Malley. The duo takes pride in cooking and serving the things they most enjoy eating and drinking: comfort foods made exclusively from local and responsibly sourced ingredients. The Queen Village all-day restaurant and café sits atop Philadelphia magazine's "Best Restaurants" list.
RAMONA is on a mission to free wine drinkers from rules, dinner tables, and bottle openers. Founded by acclaimed sommelier Jordan Salcito, RAMONA is the alter ego to Salcito's fine-wine and high-end restaurant career. The love-child between an Aperol Spritz and a Mimosa, RAMONA is a Sicilian ruby grapefruit wine spritz. Simply put, RAMONA is wine, but cooler.
Cure opened in 2009, quickly gaining national recognition as a pioneer of the New Orleans' craft cocktail movement. The acclaimed bar was named one of "America's Best Bars" by Esquire, listed as one of the "Best Cocktail Bars in the U.S." by Food & Wine, and hailed among New Orleans' best cocktail bars by Forbes, Conde Nast Traveler, USA Today, Thrillist and Coveteur. In 2018, Cure received the coveted award for "Outstanding Bar Program," by the James Beard Foundation.
"TALES OF THE COCKTAIL" FOUNDATION
Tales of the Cocktail Foundation is an non-profit organization that educates, advances and supports the global hospitality industry and creates lasting impact in its host communities. The annual Tales of the Cocktail festival draws 30,000 people to the city of New Orleans for over 300+ events every summer.
Founded in 2005 by Nick Bayer, Saxbys is more than just coffee (though it is pretty damn good). Each cafe is an uplifting environment filled with friendly faces, delicious drinks and exceptional food to fuel the day's possibilities. With a core mission to "Make Life Better," Saxbys aspires to brew real change in the communities it serves, while nurturing the entrepreneurial spirit in team members who aspire to be make an impactful difference.
With a focus on rum, proto-tiki cocktails and Caribbean culinary traditions, Cane & Table opened in 2013. Since then, the bar has been named one of the "Five Best New Cocktail Bars in America." by Bon Appétit, cited as one of the best bars in America by Food & Wine, Esquire Network, Eater, and THRILLIST and one of the best new bars in the South by Garden & Gun and Southern Living. Cane & Table also garnered a coveted semi-finalist nomination for the James Beard Foundation's "Outstanding Bar Program" award in 2015.
Each September for the past nine years, premier arts festival, Fringe Festival, has joined forces with Philadelphia's world-class restaurants to present Audi FEASTIVAL, a benefit for FringeArts. On Thursday, September 27, 2018, 60 of the city's top chefs will be paired to serve one night only dishes inspired Philadelphia's five iconic neighborhoods. Cutting-edge performances from FringeArts will complement the evening's menu as it has done for nearly a decade. Audi FEASTIVAL will continue to artfully blur the lines between food, entertainment and art.
MSC Retail is a fiercely independent family of individuals that creates unique real estate concepts, strategies, and solutions for the world's leading retailers, restaurants, hotels, landlords, universities, cities, and developers. MSC Retail is not for everyone because it is for every one.
Founded by owner and curator, Chelsea Pearce, in 2011, Moon + Arrow is a socially-responsible and environmentally conscious boutique for handmade and vintage jewelry, clothing, accessories, home-furnishings, decor, apothecary, and workshops. Chelsea sought to create an innovative space that told a unique narrative through the lens of the artists it offers a home to. She was moved by the concept of "rewilding" Philadelphia - holding space to reconnect city-dwellers with the natural world, even in the smallest ways. In 2017, the brand expanded to include Little Moon + Arrow just a block away, specializing in handmade toys, clothing, crafts and decor for children.
Aarón Sánchez is an award-winning chef, TV personality, cookbook author and philanthropist. He is the chef/owner Johnny Sánchez, located in New Orleans and co-star of FOX's MasterChef and MasterChef Junior. He is a partner/creative director of Cocina, the first online content platform dedicated to celebrating Latin lifestyle through its vibrant culinary culture. One of the world's most distinguished Latin chefs, Aarón is passionate about preserving his family's legacy through food and encouraging diversity in the kitchen.
SOPHIE & MAX'S SELECTION N° 2 EXTRA COGNAC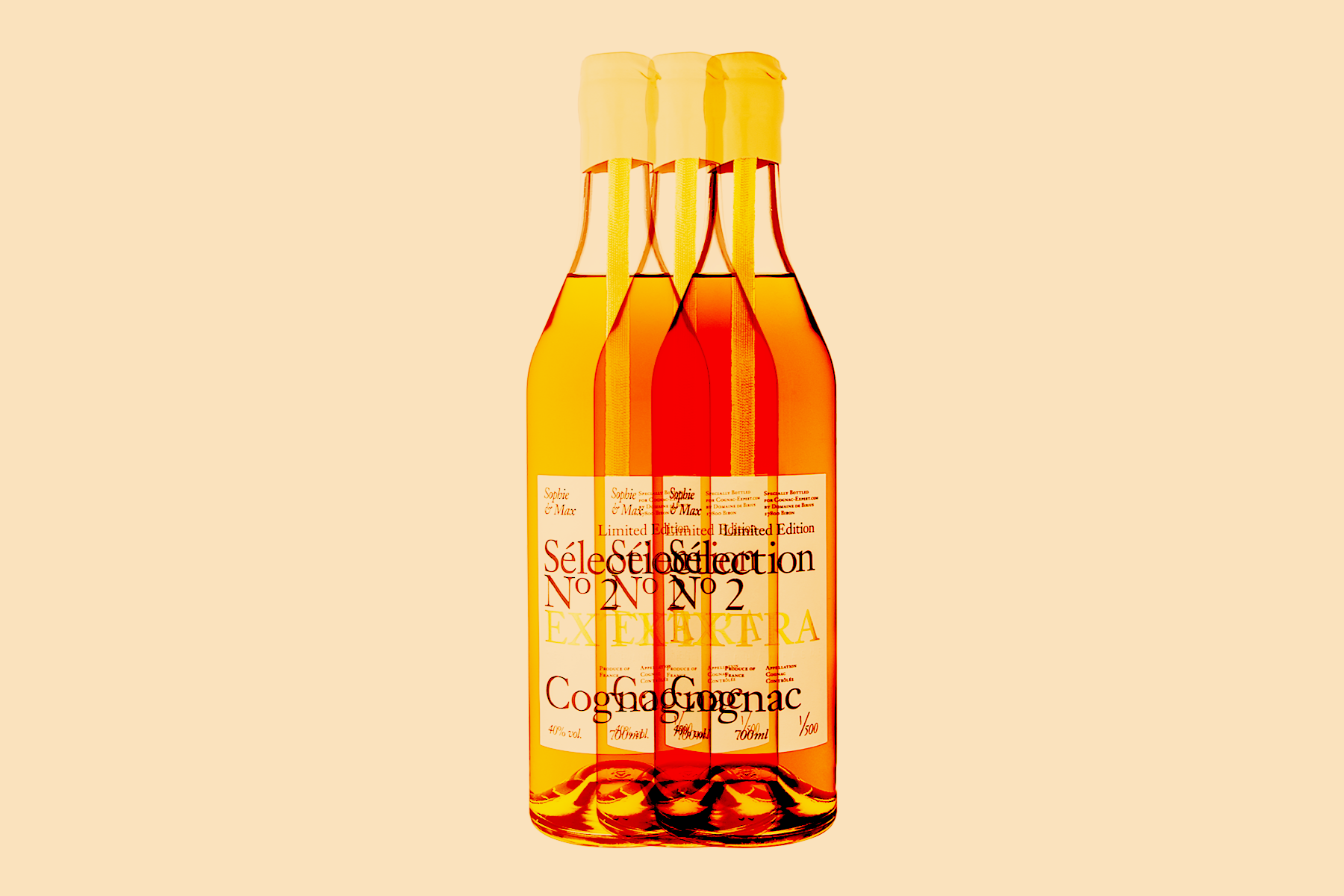 Brother and sister duo, Sophie & Max, are the force behind Cognac Expert, the world's leading website about Cognac with an extensive and thoughtfully curated online Cognac shop. The siblings turned passion into product in 2017, when they launched Sophie & Max's Sélection N° 1 X.O. Cognac —an incredibly unique line bottled by small producer Jacques Petit, that was only available via Cognac Expert in small quantities, for a limited time. Sophie & Max, third generation farm owners who live in the region and manage all sourcing for the product lines, are back with a new chapter in their own Cognac story.
For Holiday 2018, they will introduce just 500 bottles of Sophie & Max's Sélection N° 2 EXTRA Cognac, a smooth and gentle blend of three complementary vintages —from 1989,1982, and 1975— aged for 3 decades and more. There will only be 500 bottles of this incredibly rare and premium blend available internationally.